Why Uzodinma would have been sacked – Justice Nweze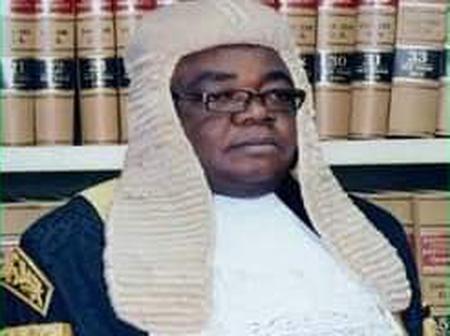 Justice Centus Nweze was the only Justice out of seven panel of Justices that dessented the judgement that keeps Senator Hope Uzodinma as governor of Imo State in a judicial review. Former governor of Imo State, Emeka Ihedioha had sought for a judicial review that sacked, bit was on Tuesday affirmed.
"I Disagree With The Supreme Court Judgement. Uzodinma Should Not Be Governor" – Justice Centus Nweze, Declares…
▪️Justice Centus Nweze, A Member Of The Apex Court Appeal, disagreed with the lead verdict and gave a dissenting opinion that allowed Emeka Ihedioha's application.
▪️Justice Nweze said he was satisfied that the judgement that declared Hope Uzodinma winner was entered in error.
▪️He held that the apex court has a duty to in the interest of justice, set-aside its decision that was given in error.
The development has rested the matter.